Pastor Jearlyn Dennis
by Zelda Willis
(Palm Coast, Florida)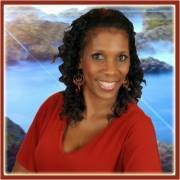 What can I say about Pastor J? The first thing that comes to mind? She doesn't give up in the face of obstacles or adversity. She loves those that God has entrusted her with. She is not only prayerfully there, she is physically there, via hospital visits, court room, funerals, weddings, any and all capacities in which she is needed.


She is beautiful inside and out. She gives solid biblical counsel, and preaches true biblical doctrine. She encourages in the personal growth of her congregants, as well as helps to birth the personal ministry within each one. She unapologetically loves the Lord and His Word. And the last thing that comes to mind? She thinks she's funny. And if the Pastor thinks she's funny, then the Pastor's funny!
Join in and write your own page! It's easy to do. How? Simply click here to return to Brag About Your Pastor.