Passion for Pastors - Colorado
by Jeff Laird
(Westcliffe, Colorado)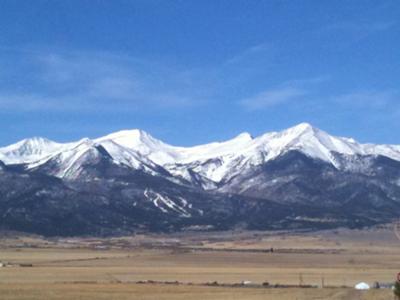 Our vision is our passion for hurting ministries and pastors along with their families. The vision which we have had for many years has grown from a seed planted into our families hearts years ago into a flourishing, tangible reality. Watered totally by Faith in Jesus Christ.

With this vision now a reality, we can move forward doing our part in Glorifying our Lord and building of His Kingdom. That being the restoration of our pastors. These pastors and families need to know that if they were called and chosen, they were not un-called or un-chosen. It's just that they need restoration and love. The enemy IS after our pastors, their familes and the Body of Christ. We need to spiritually feed and refresh our lost and starving pastors so they may lead and feed The Body of Christ. It is our desire to bring back the pastors to the point of living life and living it more abundantly with the Holy Spirit. That they may be so on fire once again to fight the good fight and do what they were called to do: preach the undeniable, undisputable Word of God, heal the sick, set the captives free and forever more save many souls for the Kingdom of God.

Please visit our web site.